Support the arts.

This Month's Band of the Month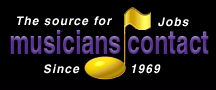 MORE COOL SITES ON THE
SONGRAMP WEB RING

Previous 15 | Previous | Next | Next 15

ATTENTION!! BOOKMARK THIS PAGE!
THE BANDS IN THIS POLL ALL HAVE LINKS ON THIS SITE.
FIND THEM. CHECK THEM OUT.
THEN RETURN HERE AND VOTE.
BAND CHOICES WILL CHANGE PERIODICALLY.

LAST POLL'S RESULTS:
1) Pulling Teeth - 68%
2) Zambonie - 8%
3) Red Dirt Rangers - 5%
3) the Base - 5%
3) Fishkill - 5%
6) 3HoursWasted - 3%
6) E Backwards E - 3%
6) Push Down & Turn - 3%
9) Project Grudge - 0%
9) Secretion - 0%

CDreview.com - sell your music - no commissions to pay!!!
Vote for me in Top 20 Best Websites

CHEAP PHONE This is NOT a band! It's just a link for discounted rates on telephone, DSL, Satellite TV, etc.
If your budget is limited, you might want to check this out!
BEN MCLANE ESQ. Ben Mclane Esq. - Music Attorney
GUITAR CLUB TOO

STRINGTHIS.COM Great deals on new strings. Plucking A right...

YBFREE.COM An alternative entertainment ezine.
T-SHIRT HELL - the world's most offensive T-shirts

Check out I.M. MAGAZINE

Mrs. Salty's Secret Site

Click here for CD and performance reviews, music news, band info, gigs, and
more!


bandtattoo.com - Your Online Resource for Unsigned Bands and Indie Groups, Cd Cover Design and Logo Design. Providing you with the designs to "ink your sound"




EastCoastBookings.com EastCoastBookings.com is an internet based booking and promotion service offering FREE online resources for indie artists, bookers, promoters, and venues seeking live performances opportunities.

JUSTSTRINGS.COM
GIGEXCHANGE.NET
The GALARIS MUSICIANS DIRECTORY - 2003 Edition.
If you are serious about pushing your music career to the next level,
getting your music into the right hands,
promoting yourself to others and creating a buzz,
YOU NEED THE GMD!
Vist us to Check out the demo, and see what industry professionals say about the GMD.
GALARIS.COM

Vote for me in Guitar Top Sites
WANT MORE TRAFFIC ON YOUR SITE?
JOIN TRAFFIC SWARM TODAY!!!